Equinet Chair Evelyn Collins recently participated in the General Assembly of the European Network of National Human Rights Institutions (ENNHRI) and spoke about the need for standards for equality bodies, as well as the discriminatory impact of counter terrorism measures in Europe.
It was a great opportunity to meet with some of our members, which due to their mandate are not only Equality Bodies, but also National Human Rights Institutions.
Cooperation with ENNHRI
Following ENNHRI's participation at the Equinet Annual General Meeting in September, with the attendance of ENNHRI Chair Lora Lora Vidović on our panel 'Strengthening equality bodies within the institutional architecture', Evelyn was delighted to participate in the ENNHRI General Assembly at the end of October. Evelyn stated that "continuing the good co-operation we have with ENNHRI is of key importance to Equinet, not only because we share similar ambitions, for inclusive and equal societies, where human rights are enhanced, promoted and protected. But also because our member organisations face similar challenges – the rise of hate speech and extremism, austerity measures and budget cuts, political pressures, negative public discourse on equality and human rights. And of course because we have member bodies in both Networks, those who have competences for both human rights and equality – and, like ENNHRI, some of our members are also Ombudpersons institutions."
Standards for Equality Bodies
In her speech, Evelyn outlined the reasons why the members of Equinet developed the Working Paper on standards for equality bodies, and highlighted their interaction with Paris Principles.
The pressures on equality bodies over the period of economic crisis – with some facing significant cuts in budgets and/or increased political pressure, interference in appointments or reduction of powers, encouraged members of the Equinet network to develop these standards together.
"We have an ambition to ensure that equality bodies realise their full potential and to establish the best means of doing so. That said, it is clear that some equality bodies have been established under limited or limiting conditions – whether in their powers, or inadequate human and financial resources which undermines their effectiveness; and there are also concerns about the legal structure put in place for some equality bodies which limits their independence." Keeping this in mind, the "aim of the Working Paper on developing standards for equality bodies is to establish positions that equality bodies can promote, negotiate and advance vis a vis European and national administrations in the establishment of standards for equality bodies at European level and their implementation at national level, we hope it will further the agenda and debate on the need for progress in the development of standards," she said.
Read the full statement by Evelyn Collins here
Support for Commissioner for Human Rights in Poland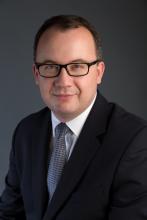 During the General Assembly, ENNHRI members discussed their support and solidarity for the Polish equality body and NHRI, the Commissioner for Human Rights. Considering recent developments in Poland which could negatively impact on the Commissioner for Human Rights' vital role to promote and protect human rights, a statement was released on 28 October 2016, stating ENNHRI's strong support for the Commissioner for Human Rights in its work to promote and protect human rights in Poland. Equinet, the Office of the United Nations High Commissioner for Human Rights, Europe Regional Office and International Ombudsman Institute all endorsed the statement.